Pascal Cottias MD- orthopedic surgeon
Dr. Pascal Cottias orthopedic and trauma surgeon.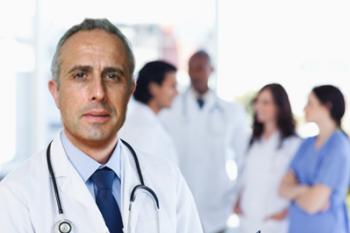 Welcome to Dr. Cottias' Information Website
Dr. Pascal Cottias is an orthopedic and trauma surgeon.
He is a graduate of the University of Paris XII-Créteil. In 1992, he completed his doctoral dissertation and graduated from the Medical School of Paris (Faculté de Médecine de Paris).

He did his internship in the Parisian Hospital system, admitted by competitive examination in 1989 (l'Internat des Hôpitaux de Paris, concours 1989) and trained for 5 years at the University Hospital Centers of Paris (CHU).
At the end of his medical studies, he became Chief of Clinic-Assistant Clinical Professor (university assistant), first at CHU Bichat-Claude Bernard in Professor JY Alnot's service (specializing in upper body surgery), then at CHU Cochin-Port Royal in Professor Tomeno's service (specializing in prosthetic lower body and tumor surgery).
These two former senior mentors appointed him Chief of Orthopedic and Trauma Surgery at the Saint-Denis General Hospital in Ile-de-France (at the time, the youngest department head in France), then at Argenteuil General Hospital.
Dr. Cottias left the state appointee-position in 2007 to join Professor Anract's internationally renowned service specializing in tumor and prosthetic surgery of the hip and knee at CHU Cochin-Port Royal.

Dr. Cottias maintains a diversified orthopedic practice.
Total prostheses of the hip and knee by minimally invasive means, lower leg arthroscopy, for ligamentoplasty (ligament repair or replacement) or meniscus of the knee or ankle, as well as foot surgery (Hallux valgus, Morton's Neuroma or Tarsal Tunnel Syndrome) are all an integral part of his specialized practice.
He has, in addition, become particularly interested in upper body surgery for nerve decompression surgery (Carpal tunnel and transposition of the ulnar nerve), surgery to relieve Dupuytren's disease and the placement of (inverted) shoulder prostheses or elbows (with his digastric olecranon osteotomy) This surgical invention aids in facilitating the placement of elbow prostheses.

Dr. Cottias invites you to explore this website for more information.